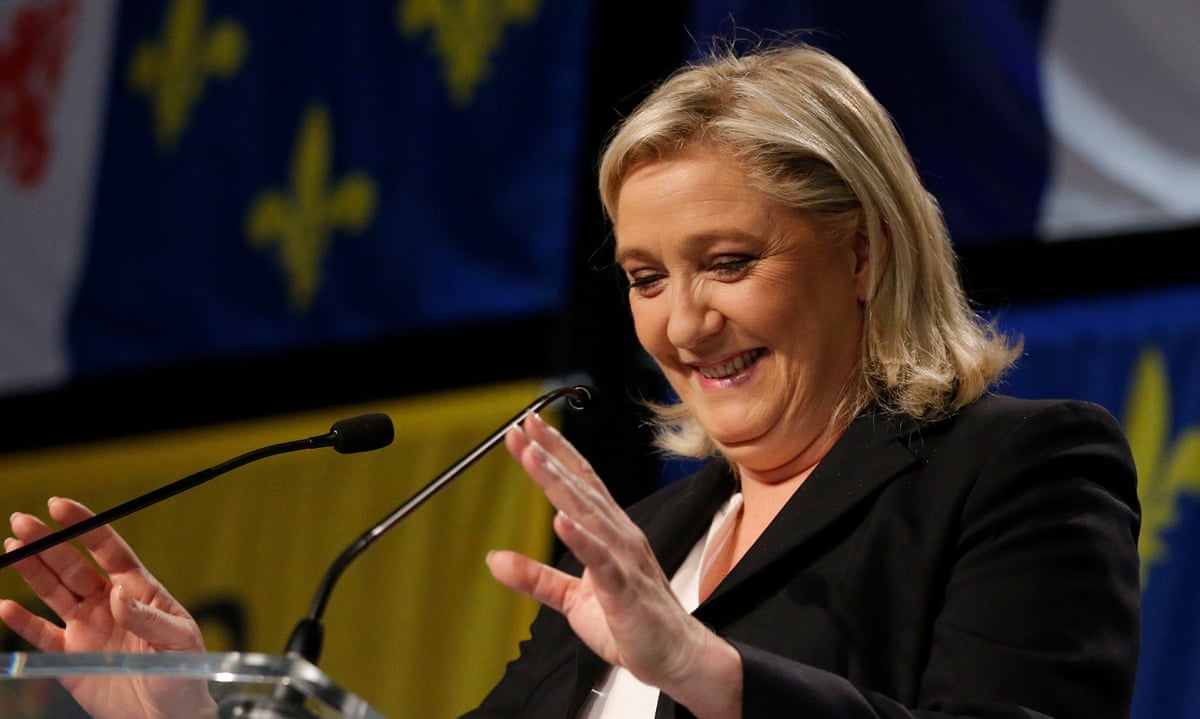 "Marine Le Pen's party capitalises on Paris attacks to win 27-30% of national vote, the highest the party has ever scored in a local election."
I hate being  right sometimes! This was totally predictable. Why do we never learn from history? Do we really need to repeat the twentieth century? Haven't we learned that radical political leaders peddling hate will only lead us down the path of death and destruction? These supposed "strong" leaders are nothing but bullies!
At this point, I don't think they (and I include Donald Trump in this) can win. However, if the economy takes a turn for the worse or some other tragic event occurs before the election it is possible.
Source: Front National wins opening round in France's regional elections | World news | The Guardian